She shot into the public glare as May Ikeora when she won Miss West Africa beauty pageant more than a decade ago. The year before, in 2002, she came second in the Most Beautiful Girl in Nigeria pageant. But the 'Beauty' crowns never gave her the fulfilment she sought. She has since developed herself through years of studying to earn a PhD in Law at the University of Hull. While at that, she also succeeded as an entrepreneur, human rights and women empowerment advocate.
Now Dr May Ikeora- also a British-trained author and researcher- she bears a new portfolio; the CEO of the Miss Nigeria pageant and is bent on changing the show's narrative. This, she will juggle with her work as an independent research consultant and as co-founder of ThinkKnowAct Initiative, which focuses on human rights and women and girls' empowerment; not forgetting her responsibilities as an Associate for Women in Sustainable Enterprise Development (WISE) and the Gender Education and Enterprise Development for Africa (GEEDA) in the UK. As for her beauty business- skin care line under her L'Avyanna brand- it is the brainchild she never leaves behind.
Raised in Lagos, Nigeria, May is the one and only female among 4 children, born in 1985, to a Professor in banking and a business woman. The Igbo lawyer, author and former beauty queen hails from Anambra state. Tall, dark and beautiful Dr Ikeora walks shoulder high with the air of a woman who knows where she's going and is determined to get there. What more? Dr Ikeora currently paints for fun as a way of maintaining her love for the art.
"I actually painted professionally for 10 years," she reveals. I've had three exhibitions, two of them internationally. My first painting was bought by (former Head of State) Abdulsalami Abubakar."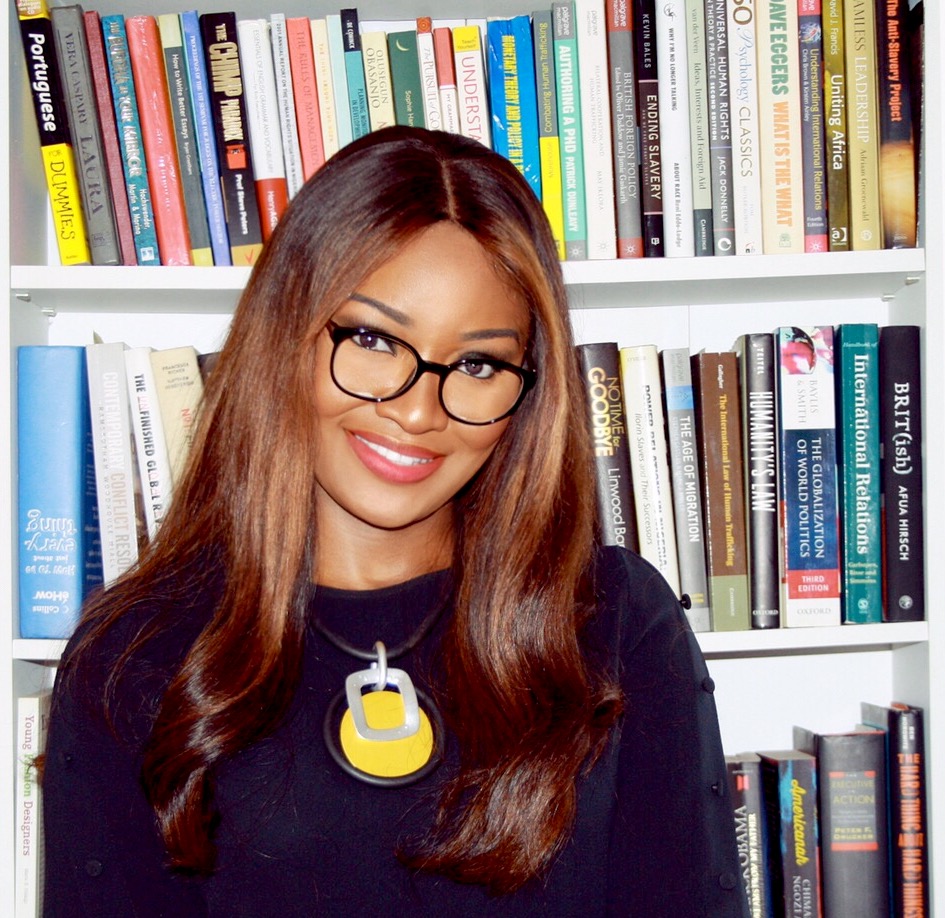 In the arts, now, she's known more as an author. Her outstanding contribution to the book, The Benin Monarchy: An Anthology of Benin History, which was launched to great fanfare late last year is her latest contribution to the academia. This was after successfully authoring the widely-acclaimed book, Bilateral Cooperation and Human Trafficking: Eradicating Modern Slavery between the United Kingdom and Nigeria.
"That's my expertise at the moment, in terms of my work as a frontline worker in the UK looking into cases of human trafficking," she says, adding, "My PhD research focused on human trafficking. Also, my work at the moment as the technical assistant to the governor of Edo State is on human trafficking and migration so I write about human trafficking a lot."
But if there is one thing she would rather be known for above others, it's the empowerment of women. Being CEO of the Miss Nigeria pageant, as well as sitting atop L'Avyanna which she founded in 2015, are important in achieving this goal.
Everything I do centres around how to empower women. Whether in the way they think, in terms of the opportunities that they have, or in terms of understanding their strengths and their challenges. I'm interested in beauty, I'm interested in justice, in ideology, in identity. Mostly all focused on how to make women better than they are.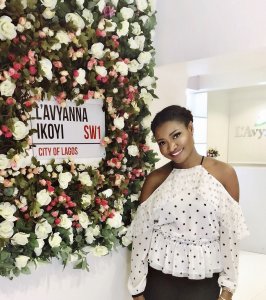 Dr Ikeora further explained, "I started L'Avyanna, which means the strong, beautiful woman, and it was centred around helping me pursue my passion to empower young girls. I needed to build a brand to help me do that. I love beauty and beauty is something that resonates with all women. So I started a skin care line produced in different parts of the world; the UK, India, China, and we sell to different parts of the world." Her strategy? Income generated from the business finances her passion for raising girls to be great women.
For her, the Miss Nigeria project also aligns with her vision. "It is becoming an empowerment platform for young women and basically embodies everything I stand for, which is the beauty element but also the empowerment element. So it says women should be empowered beyond beauty but it doesn't undermine the beauty element of being a woman. As the CEO, my job is to ensure that I make it the foremost empowerment platform for women, not just in Nigeria but also in Africa." It's a journey, she says, she has embraced very dearly and takes very seriously which she just can't wait to see what it becomes.
Dr May Ikeora continues to draw parallels between her separate pursuits: "This also touches on the work that I've done in the last 15 years which is in the area of gender and human trafficking, mainstreaming women's rights and child rights. These were the issues I worked on with the UK government, with NGOs and institutions whose aim align with my aim to ensure we end any form of violence, especially against women. That also led me to pursue my PhD in law, basically focusing on ending modern slavery in the form of human trafficking. Coming to Nigeria and producing my first academic book on human trafficking and having the opportunity to work with the Edo State government opened my eyes to the realities of the issues in Nigeria. You can see that most people who are affected by these issues are women and children. It seems like a lot of things but they all centre around my main aim and passion."
Despite being women-centric, L'Avyanna makes male products; beard oil, aftershave and scrubs. Although men tend not to focus on beauty and grooming as much as women do, women do enjoy certain things about how men groom themselves.
"I know for a fact that when a woman tells a man 'oh, I love the way you smell,' he tries to use that thing all over again just to make sure he gets the same compliment and reaction. So when we were making our products, we made them for men the way women love it. Some women love bearded men, some women love clean-shaven men," she narrates and goes on to note, "It only made sense to make products for both and in conducting our experiment during product development, we ensured that we had 50 per cent women and 50 per cent men to help us come to conclusions on the products. So L'Avyanna for men is basically men's products inspired by women, for men who love strong, beautiful women," she laughs.
After all the years gone by, May is still regarded the beauty queen of old in some circles. "It depends on who I'm speaking to and where. So in the academic sector, no one thinks of me as a beauty queen at all. In my work, it doesn't even come up. But when it comes to the entertainment sector, people always refer to it, but it means more to them that I've gone beyond that. I find that people are more fascinated by who I've become from being a beauty queen more than the fact that I'm one. They have more appreciation for how far I've taken my life beyond being Miss West Africa."  She continues saying, "To be honest, there are a lot of women with PhDs but people are more shocked that someone with my background could aim that high. But I'm of the mindset that any woman who goes for a beauty pageant is an ambitious woman. When you see a group of girls who decide to compete, it tells you they have a certain kind of spirit, they see themselves in a certain way. They believe they can succeed; they believe they can win. And those are the kind of women you want."
She however lamented, transitioning from the world of entertainment to that of academia doen't come 'cheaply'. "I won't undermine the difficulties, especially because once you go into that sector, it's so easy for you to think you must be an entertainer. You find some beauty queens who decide they want to become actresses. I don't know if this is what they want but sometimes, it's so easy to divert there because those are the people you tend to come across; you're around the media and entertainers, it's almost directing you. It's not just about beauty pageants but also other sectors. Some people after NYSC continue in the sector that they first started to develop their career. So making that transition, I had to keep in mind what I really wanted. It can be difficult but you have to make that conscious decision and remain conscious of yourself. I'd like to say I was conscious of myself and had people who guided me. Not everybody though. Some people have their own dreams and want to fulfil them through you."
May was fortunate to meet along her path personalities who helped actualize her dreams of fighting for justice. "Having my relationship with and being an ambassador for ECOWAS was significant, highly significant to who I am today." She recalls, "The day ECOWAS made me their goodwill ambassador for young people and peace during their 30th anniversary, the then executive secretary, Dr Ibn Chambas introduced me to a man called Mr Richard Conte, who was the head of West African Civil Society Forum. I remember exactly his words; 'Richard, this girl wants to work, she wants to get her hands dirty, she wants to get some experience in the field. Teach her.' And Mr Conte replied; 'We're going to Guinea-Bissau next week, are you ready?' I was! And that was the first step I made in my life in being where I am today. I went to Guinea Bissau, a post-conflict country as an election observer and from there, to Liberia, then Cote'd'Ivoire and other parts of West Africa and it opened my world."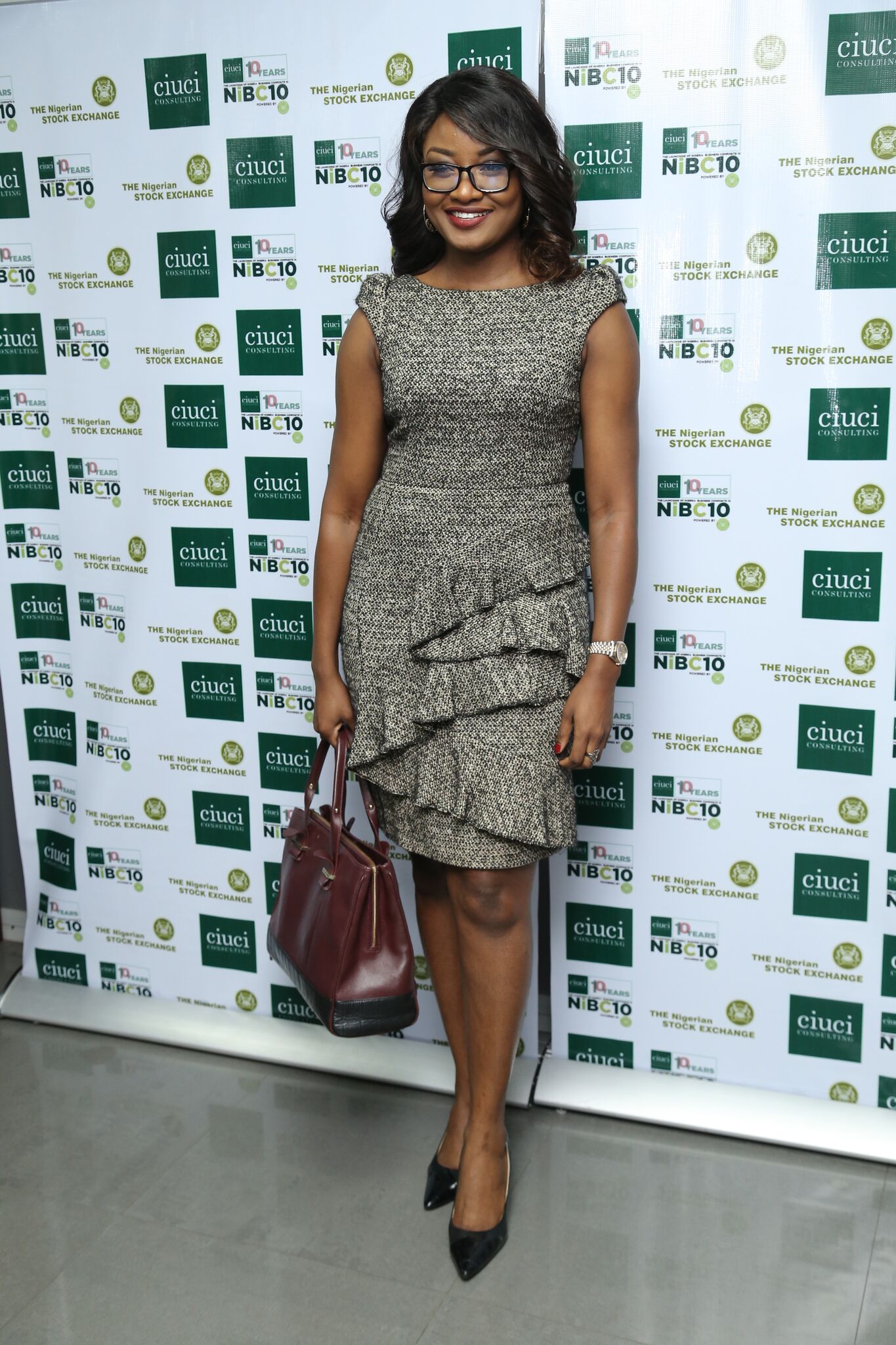 Managing the role of an ambassador for an international body while still a student can come with pitfalls, an experience Ikeora is drawing from to help guide the new crop of queens Miss Nigeria will churn out.
"It's difficult staying focused as a beauty queen. You have to harness your will. When I was Miss West Africa, I was asked to live in Cote'd'Ivoire for a year and I refused because I was in my final year in University and the very reason I contested for the Most Beautiful Girl in Nigeria pageant was because I wanted to complete my school fees. So it would have defeated the aim if I dropped out of school as a result of going for the pageant. School was difficult because everybody thought I was a millionaire, so I had all these threats of robbery and rape. Some people had to help secure me because there was the impression that I was rich. But that's not true. Beauty queens are not rich."
She smacks her hands on her thighs subconsciously for emphasis and says with a sense of exasperation; "They're not rich. They're not billionaires' daughters. I'm not one. I had to keep my eye on the ball and realise why I went for the pageant in the first place, which was to complete my education. So I went back to school and sometimes they would call me to travel to some place or the other. I missed some trips because they were clashing with my exams. But I decided it was more important to finish my education."
By a twist of fate, further opportunities opened. "As soon as I finished, war broke out in Cote'd'Ivoire. They couldn't organise the next pageant, so I had to stay for one more year. It was that year that I basically started to find myself as a beauty queen and did all those activities."
"For that reason…" the CEO says, "I keep thinking, perhaps, a Miss Nigeria should be a graduate, or somebody who has started their industrial attachment. I think it would be better for the girl. If you're a graduate, it's a plus. If it's time for your industrial attachment, it's a plus. If you're still a student, we then look for something more. Because it's not about us, it's also about you. If you come to us and then feel disempowered later on, we haven't done our job."
The young PhD holder and CEO also shares her dreams and more details as to what the future holds:
"I want Miss Nigeria to be a scholarship pageant at some point; a pageant that sends women to Harvard, to Oxford, to Cambridge and other universities to become better. Like Miss America. They don't go for Miss World. They're a scholarship pageant. They're strictly to empower the woman. It doesn't end with Miss World. Just because you attended the Miss World pageant doesn't make you the best girl in the world. At Miss Nigeria, we don't believe in living a social media life, we believe in the reality of it. There are a lot of broke people on social media. I'm not the most popular person on social media but I have a good life. For me, being an empowered woman is not a popularity contest. It is a question of honesty to oneself."
Drawing down the curtain on the conversation, Dr May reminisced particular incidents from the past that must have prepared her for the present. "Studying Psychology in university, I found out that I'm a very resilient person." "My upbringing" she revealed, "…was without a silver spoon. My father believed in education, so he would give us the best in terms of education but that was it. I had experiences that when I tell people, they don't believe that I could have gone through all those things and still be okay. I'd like to say those things made me stronger but I don't necessarily think it applies all the time. I think you have to be resilient, otherwise you have an excuse for why you are useless. It's like a get-out-of-jail-free card for many people. She stressed, "But no matter what situation I find myself, I keep my eye on the ball. In my business I'm very tenacious, even when things go bad. I might cry, I might feel bad but I keep moving. It's like a child that is crying but keeps eating."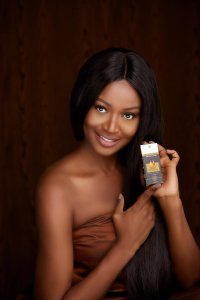 This tenacity comes in handy as she set supercilious goals. "L'Avyanna is going to be a global brand. My focus is to keep that vision alive. We already cater to customers all over the world but now we're going to make it even more accessible to the customers everywhere. I want L'Oreal to be on the lookout for L'Avyanna. I want a situation whereby, when you talk about mainstream global beauty brands, you talk about L'Avyanna. With Miss Nigeria, I want every young woman in Nigeria to want to be Miss Nigeria. I want everybody to look forward to the Miss Nigeria events. I want Miss Nigeria to be a platform for any woman who gets on to leave a better woman; not just in the way people see her, but in the way she sees herself."
Dr May Ikeora looks forward to a Nigeria where pageants would be regulated because of what she describes as being the trend; "Right now, people are using pageants as a means to exploit women". She is hopeful of a sure end to that situation. "I want us to stop that so one of the things we're doing is that we're calling on all beauty queens and all women who have been beauty queens, regardless of the pageant they won, to reach out to us to work together. Whether anybody likes it or not, Miss Nigeria is the mother of all pageants. We're 62 years old. You can't buy that brand equity."